Mapping the Internet: A Hacker's Secret Internet Census

Just how big is the Internet? An anonymous hacker claims to have answered the question via effective but illegal means. The result is a fascinating reflection of online usage around the world.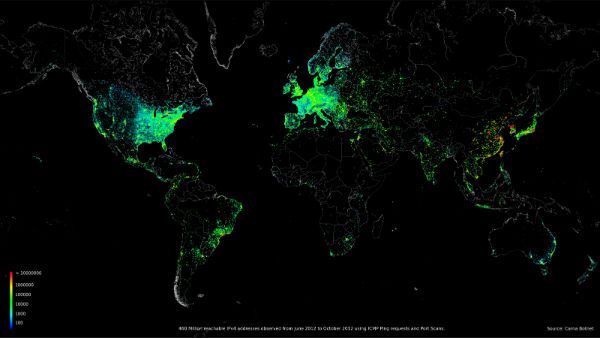 The anonymous person simply wanted to find out how many devices that were online could be opened with the standard password "root," he writes in a kind of
research report
on the project, entitled "Internet Census 2012." The result was the discovery that there are hundreds of thousands of devices secured only with the most common standard password, or without any password at all.
One of the largest groups of devices he found were routers, an issue we recommend that readers address immediately. Routers received by Internet providers are likely to have one of a few standard administrator passwords, including "root" or "admin." The router producers assume that users will change these passwords when they install them, but this rarely happens.
"As could be seen from the sample data, insecure devices are located basically everywhere on the Internet," the hacker writes. He found over a million devices that were accessible worldwide, the "vast majority of them consumer routers or set-top boxes." But there were also other types of devices, including "industrial control systems" and "physical door security systems." The security risks that the hacker's work exposes are dizzying.
...more
Source:
Spiegel Online International