BBC: A History of the world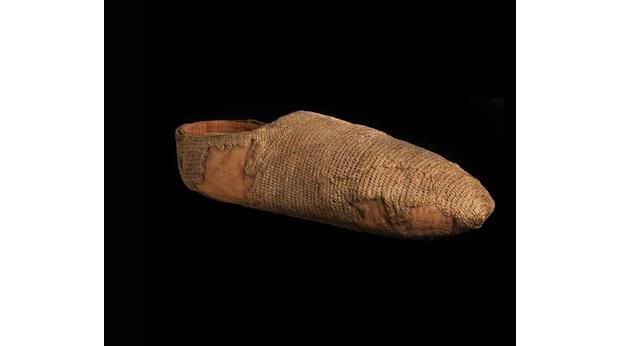 A woollen sock recovered at Coppergate was made using a technique known in Scandinavia as nålebinding; in English we call it knotless netting, looped-needle netting or single-needle knitting. This type of knitting uses a single-eyed needle to create a meshwork of interlocking loops, and could be used to make not only socks, but mittens, hats and bags. Bone needles found in the excavations could have been used for this type of knitting, but the sock is the only example of nålebinding ever to have been found in England, so it seems more likely that is was brought to York on the foot of a settler or trader, having been made in Scandinavia.

The sock was found in a worn state in the backyard of a 10th-century post and wattle building, and appeared to have been patched. It has a narrow red band around the ankle, but the original colour of the rest could not be determined. The band may have been a decorative edge, or the beginning of a red-coloured leg of a longer stocking.